Jumpstart exocad
Everything you need to hit the ground running with exocad.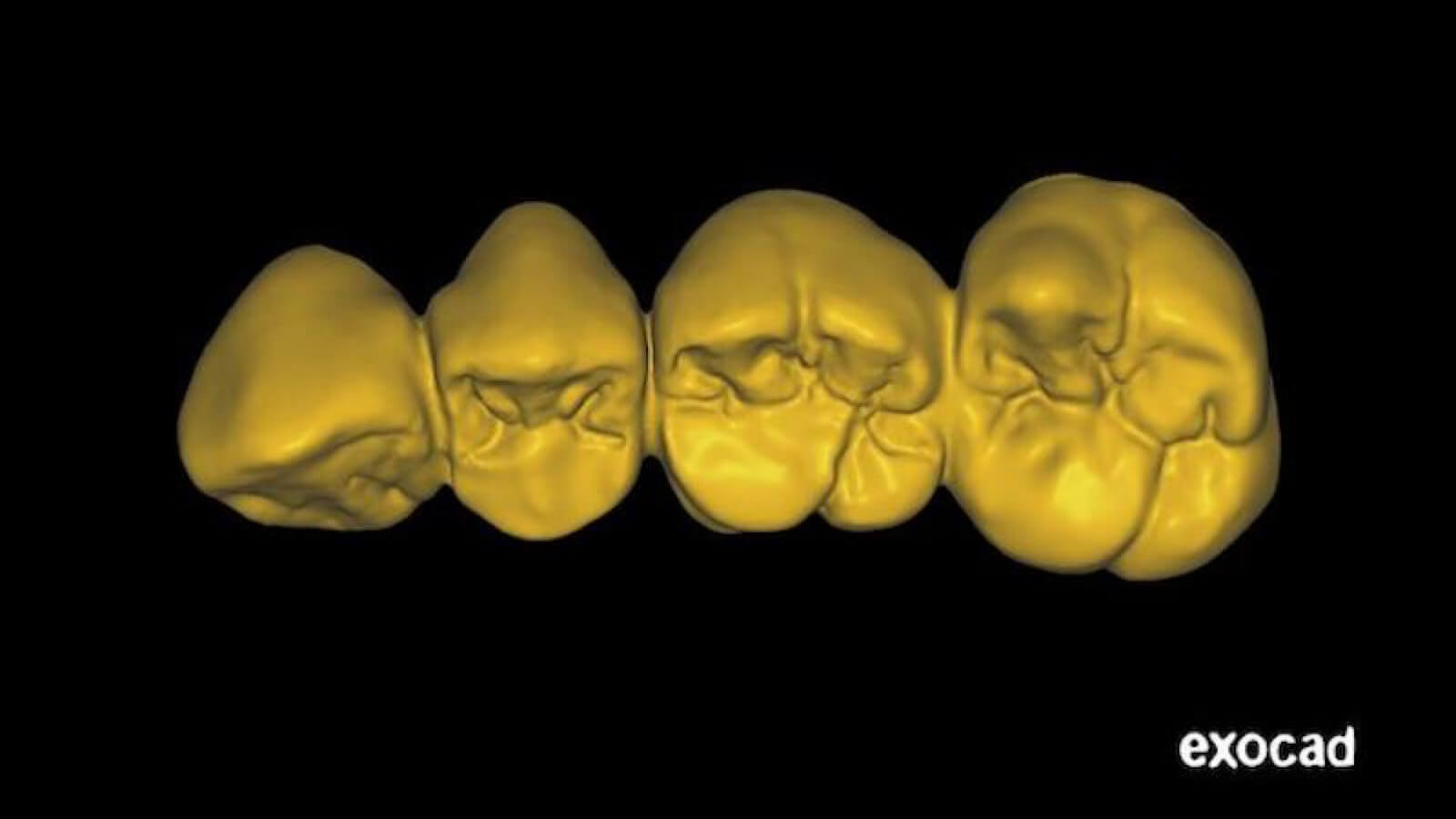 Course Details
OVERVIEW

Exocad is one of the most powerful tools available in digital dentistry — a full blown laboratory at your fingertips. Join us in accelerating your first steps on this software as we unlock the secrets to predictable digital design. We'll be spending hands-on time designing anterior and posterior crown and bridge, single unit implant restorations, and occlusal guards utilizing virtual articulation.

DESIGNED FOR
Dentists, Laboratory Technicians, Design Teams and Dental Assistants

COURSE SCHEDULE
Day 1
8:00 — Coffee & Pastries
8:30 — Lecture and Design Case 1
12:00 — Rooftop Lunch
1:00 — Hands on Design Case 2
4:30 — Q&A Social Event
Spouses Welcome with RSVP

Day 2
8:00 — Coffee & Pastries
8:30 — Hands on Design Case 3
12:00 — Lunch on Location
1:00 — Hands on Design Case 4
4:00 — Wrap Up

LEARNING OBJECTIVES
Understand case setup and design settings
Understand wizard and expert mode
Learn to mirror image teeth
Learn ti-base restorations and
Learn hybrid abutment implant workflows
Introduction to occlusal guards


CONTINUING EDUCATION CREDIT
14 Credit Hours • AGD PACE
010 Basic Sciences — 2 hours
180 Occlusion — 2 hours
610 Fixed Prosthetics — 6 hours
690 Implants — 4 hours

+ Read More
Select Your Track Dates
This course has opened my eyes to the possibilities of digital design. It has made it impossible to look back.
— DR. STEVEN ROSS
Select Your Track Dates